What is NIST?
The Role of NIST in Advancing Innovation and Promoting Cybersecurity Guidelines for Economic Competitiveness
The National Institute of Standards and Technology (NIST), an agency within the U.S. Department of Commerce, has a mission that involves promoting innovation and industrial competitiveness in the United States by advancing measurement science, standards, and technology in ways that enhance economic security and improve overall quality of life. In the realm of cybersecurity and antivirus programs, NIST plays a crucial role.
NIST has a substantial footprint in many areas of cybersecurity, primarily in creating frameworks and standards to help organizations manage their cybersecurity risks. Even though NIST is a U.S. organization, its frameworks, guidelines, and
best practices
are widely observed and utilized beyond the domestic borders, contributing significantly to cybersecurity efforts on a global scale.
One of NIST's most renowned contributions to the cybersecurity industry is the NIST Cybersecurity Framework (CSF). Published in 2014, the NIST CSF was designed as a voluntary guide initially intended for critical infrastructure industries to manage and mitigate cybersecurity risk based on recognized standards and best practices. it quickly expanded in scope and has been widely adopted by many organizations in various sectors worldwide.
The NIST CSF has a core comprising five areas: Identify, Protect, Detect, Respond, and Recover. The Identify function assists in understanding how to manage the cybersecurity risk on systems, assets, data, and capabilities. Protection, as the name implies, involves safeguarding critical infrastructure services from potential cybersecurity events. The Detect function relates to the identification of potential cybersecurity events. Respond is concerned with dealing with and navigating through a cybersecurity event, and the Recover function is about maintaining plans for resilience and, in the aftermath of an event, returning to 'normal.'
Another significant contribution from NIST is called the "NIST Risk Management Framework" (RMF), which includes a set of guidelines to help organizations describe their current and target cybersecurity postures, identify and prioritize opportunities for improvement within the context of risk tolerance, and assess and report on cybersecurity.
Also, NIST publishes the "Special Publication 800" series, this series provides in-depth information and guidance on aspects such as creating a strong and secure digital identity, securing cyber-physical systems, and protecting personal privacy.
In the antivirus field, NIST plays a significant role by working proactively to ensure that organizations are effectively armed against malware. It offers guidelines associated with
antivirus software
such as making sure programs are consistently updated, maintaining reliable
system scanning
methods, and setting automatic updates for
virus definitions
. These are critical parameters in maintaining robust antivirus measures and aids in preventing the loss of data and potential havoc that such malware could cause.
Comprehensively, NIST's cybersecurity role cannot be overstated for its substantial presence in heightening cybersecurity measures within organizations. Its guidelines have underpinned chief security strategies, shaping how companies around the globe perceive and manage their cybersecurity risk. These contributions provide a collaborative platform that allows critical learning from shared experiences and improves as a collective. Given the rapid evolution of
cyber threats
, the cybersecurity landscape would undoubtedly look very different and potentially less secure without NIST's continued involvement.
In the future, NIST has shown its commitment to continue development and provision of strategies, guidelines, and best practices for organizations to follow in dealing with cybersecurity issues. The fact that NIST guidelines have proven influential far beyond the U.S. borders points to the credibility, thoughtfulness, and expertise of the organization and its ongoing initiatives. Working together, organizations, cybersecurity professionals, and rule-setting bodies like NIST can achieve much innovating, toughening, and improving the global cybersecurity landscape.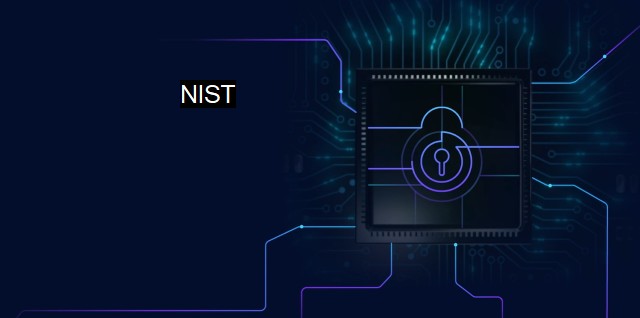 NIST FAQs
What is NIST?
The National Institute of Standards and Technology (NIST) is a non-regulatory agency of the United States Department of Commerce. It promotes and maintains standards of measurement to enhance productivity, facilitate trade, and improve the quality of life.
What role does NIST play in cybersecurity?
NIST plays a critical role in cybersecurity by providing guidelines, standards, and best practices to organizations to help them manage and mitigate cybersecurity risks. The agency's Cybersecurity Framework is widely recognized as a comprehensive and flexible framework for managing cybersecurity risks
How does NIST ensure that antivirus software is effective?
NIST has established the National Software Reference Library (NSRL), a collection of digital signatures of software that are known to be safe. By comparing the digital signature of an antivirus software to the NSRL database, NIST can verify its effectiveness and accuracy.
Is NIST responsible for enforcing cybersecurity regulations?
No, NIST is not responsible for enforcing cybersecurity regulations. Its role is to provide guidance and technical expertise to enhance cybersecurity measures. The responsibility of enforcing cybersecurity regulations lies with regulatory agencies such as the Federal Trade Commission, Securities and Exchange Commission, and others.